Séminaire doctoral interuniversitaire "Nouvelles perspectives pour la recherche en bande dessinée" / GRIT

DOUBLE CONFÉRENCE
"Interpretation of an Evolving Line Drawing",
par Pascal Lefèvre (LUCA School of Art) & Gert Meesters (Lille 3)
"Mutisme et résilience par le trait chez les auteurs de bandes dessinées autobiographiques", par Florie Steyaert (UCL)
Vendredi 16 décembre 2016 à 12h
Université catholique de Louvain – ERAS 56 (Collège Erasme)
Louvain-la-Neuve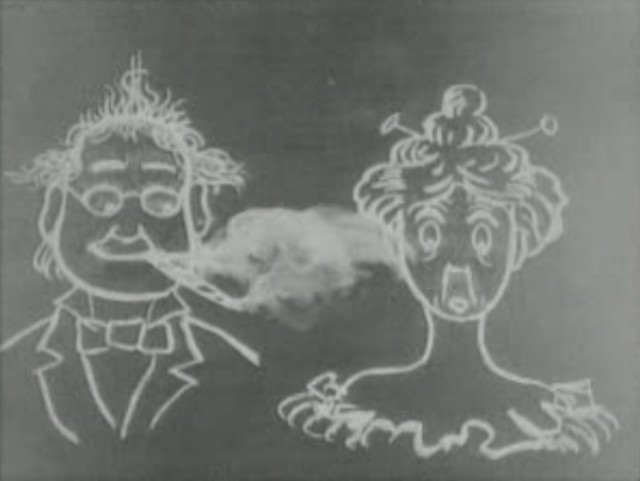 Crédit: extrait de Humourous Phases of Funny Faces (1906, Vitagraph) de Stuart J. Blackton
Interpretation of an Evolving Line Drawing
– PASCAL LEFÈVRE & GERT MEESTERS

An intriguing sequence in the French art documentary Le Mystère Picasso (Henri-Georges Clouzot 1955) shows the famous Spanish artist drawing on a blank screen. By continually adding new lines, the various constellations of lines refer to quite different objects: they evolve from flowers over a fish to a rooster, while the earlier representations are still included. Between the stages where a certain constellation of lines is easily recognizable as a representation of something, there are in-between phases were the interpretation becomes less clear-cut.
In graphic narratives, line drawing often plays a crucial role in the reader's experience. Based on a few drawn lines within the panels, readers have to interpret what the lines represent before they can figure out the narrative. Furthermore, the successive phases of an evolving drawing may resemble some sequences in graphic narratives (or animation) in some respects, as the sequence influences the interpretation.
We took this idea for an empirical study of people's changing interpretations of evolving drawing over time. Which particular elements influence the spectator in his or her interpretation? At which stage does a drawing become identifiable? What makes an interpretation change? With the help of students of LUCA School of Art (Brussels), a new instance of an evolving drawing was conceived. Contrary to the Picasso sequence, our drawing did not show an artist drawing, all one could see was a black line drawing on an uniform white support. Some intermediate phases clearly showed a particular figure: a "4", a kite, a snake and finally a fish. Others were less clear. For the testing the continuous drawing action was broken down in fifteen parts. After each part the action freezes for a second, followed by a black screen: this pause of 12 seconds allowed the 91 participants to express their interpretation (which was written down by a member of the research team).
Furthermore, we tested the 15 phases also as stills (without the moving video) with 63 other participants, to find out if participants would interpret the video fragments and the stills differently. Additionally we tested the interpretation of 57 participants who only saw the final phase (the fish).
In addition to analyzing the role of the gradual progress of the drawing as an activity and of the influence of the sequence, we will look into the role of distinctive features, similar to those suggested by structural linguistics, as a way of accelerating or delaying the identification of an object.
Pascal Lefèvre is special guest professor in the arts at LUCA School of Arts (campus Sint-Lukas Brussel). Since the late 1980s he has been researching graphic narratives. For example in 1993 he wrote with Jan Baetens Pour une lecture moderne de la bande dessinée, later he co-edited a volume on 19th century graphic narratives, Forging a New Medium. In 2003 he presented his PhD on the formal analysis of graphic narratives, with a case study of the most popular Flemish series Suske en Wiske. His most recent contribution is a study of graphic style in The Visual Narrative Reader (Cohn ed. 2016). Most of his research (over 80 publications in 9 different languages) deal with graphic narratives, but occasionally also cinema, television, and poster art were considered.
Gert Meesters is an associate professor of Dutch language and culture at the University of Lille in France. He holds a PhD in Dutch linguistics from the University of Leuven and is a founding member of the Acme comics research group , created at the University of Liège in 2008. Since 2012, he has also been a member of the research unit Cécille at the University of Lille, uniting scholars specialising in foreign languages and cultures. He coedited L'Association, une utopie éditoriale et esthétique (2011) and Comics in Dissent: Independence, Alternative, Self-publishing (2014). His most recent articles focus on the development of the narra- tive system in Belgian and French comics, on the evolution of language use in long-running comics in Dutch and on the state of the Flemish comics field in general. Most of his most recent projects are based on case studies of comics by Brecht Evens and Olivier Schrauwen.
Mutisme et résilience par le trait chez les auteurs de bandes dessinées autobiographiques – FLORIE STEYAERT

Le « style graphique », tel qu'initialement décrit par Philippe Marion dans son ouvrage Traces en cases, ne peut théoriquement être pensé comme renvoyant directement à l'auteur réel portant la paternité de l'œuvre en question, puisque le décodage et l'interprétation de toutes les « traces graphiques » disséminées dans ladite œuvre – et qui trahissent, dans les propriétés minimales du texte écrit et du dessin (traits, contours, couleurs), l'acte d'énonciation premier et, dès lors, la psyché de son énonciateur – sont en majeure partie intrinsèquement liés à la personnalité psychique du lecteur. Or, il s'avère que, dans le cas des bandes dessinées autobiographiques, le rapport d'identité instauré entre l'auteur, son narrateur (« graphiateur ») et son personnage fait partie des clés d'interprétation actionnées par le lecteur, dans la mesure où l'acte de lecture est alors irrémédiablement conditionné a priori par le « contrat » établi de facto entre l'autobiographe et son lecteur : en effet, ce dernier cherchera, inévitablement, à retrouver l'homme sous le vernis du narrateur-personnage, à déceler, dans le trait comme dans la « voix », la personnalité de celui qui revendique dire la vérité et toute la vérité (ou presque). Les constantes graphiques qui jalonnent l'œuvre bédéique autobiographique vont, dès lors, revêtir une importance singulière dans le récit et jouer un véritable rôle dans la narration, dans le sens où elles contribueront notamment à l'instauration et/ou à la consolidation de l'effet de « vraisemblable », en contribuant à l'établissement d'une adéquation certaine entre le « ton » – en partie dû à l'atmosphère installée dans le récit par le graphisme – et le propos narré. Ainsi, pour que le récit soit considéré comme « vrai », il faudrait donc que ce qui relève du geste (prolongement du corps physique de l'autobiographe) et de l'implicite graphique soit en harmonie avec le contenu du récit censé être de l'ordre du vécu référentiel. Les images possèdent, en outre, une particularité que n'ont pas les mots : celle d'être un vecteur de sens universel, potentiellement lisible par tout être humain (quelles que soient sa culture d'origine et la langue qu'il parle) et susceptible de renvoyer chaque homme à la part originelle, « primaire », de lui-même, celle qui présidait au temps où le dessin était une forme d'expression qui échappait encore largement aux codes sociaux-culturels et aux apprentissages. Le style graphique d'un auteur serait donc l'actualisation singulière d'une forme d'individualité collective intégrée, dont les rouages alimentent le récit et influencent la réception de l'œuvre en question.
Florie Steyaert est assistante à la Faculté de Philosophie, Arts et Lettres de l'Université Catholique de Louvain et membre du Groupe de Recherche sur l'Image et le Texte (GRIT/UCL). Ses travaux de recherche doctorale s'inscrivent dans une démarche d'analyse sociopragmatique et narratologique des messages mixtes et portent principalement sur l'iconisation du discours littéraire, en général, ainsi que sur les modalités d'actualisation du projet narratif autobiographique au sein de supports de type bédéique, en particulier.  Parmi ses dernières publications : Entre autres articles, « Gemma Bovery, une Emma Bovary contemporaine ? Gustave Flaubert, revu et corrigé par l'Anglaise Posy Simmonds » (2012), « Un autre combat ordinaire. La violence quotidienne en bande dessinée » (2013), « À la guerre comme à la guerre. Bécassine, Les Pieds Nickelés, ou l'irruption du conflit dans le monde de l'enfance » (2014).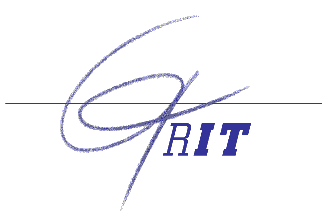 Conférence organisée par le Groupe de Recherche sur l'Image et le Texte